Calendar anomalies (2/3) - Anomaly list
A calendar effect (or calendar anomaly) is a repetitive behavior of a financial market which appears to be related to the calendar, such as holidays, the day of the week, time of the month, time of the year, etc.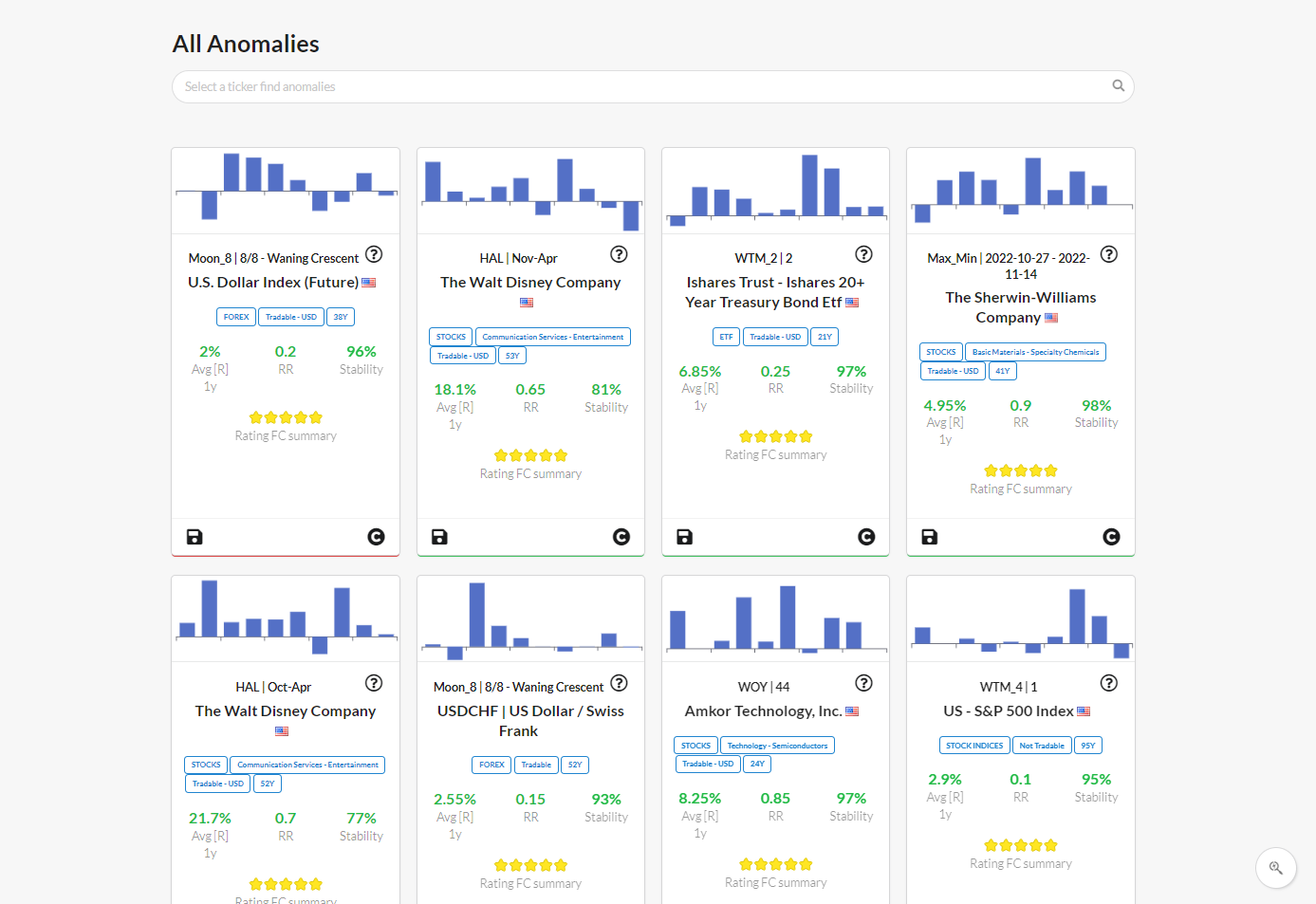 The list of the Strategies, based on Calendar Anomalies, available on Forecastcycles:
Market anomalies can be good opportunities for investors since some of them has been simple and robust Trading Strategies.
In ForecastCycles you can scan over 1,000,000 of potential Market Anomalies, and create your own Portfolio of Trading Strategies.
Create an account and explore our services for FREE by clicking here.