Calendar anomalies (2/3) - Anomaly list
A calendar effect (or calendar anomaly) is any market anomaly, different behavior of stock markets, or economic effect which appears to be related to the calendar, such as the day of the week, time of the month, time of the year, time within the U.S. presidential cycle, decade within the century, etc.
The list of the Strategies, based on Calendar Anomalies, available on Forecastcycles: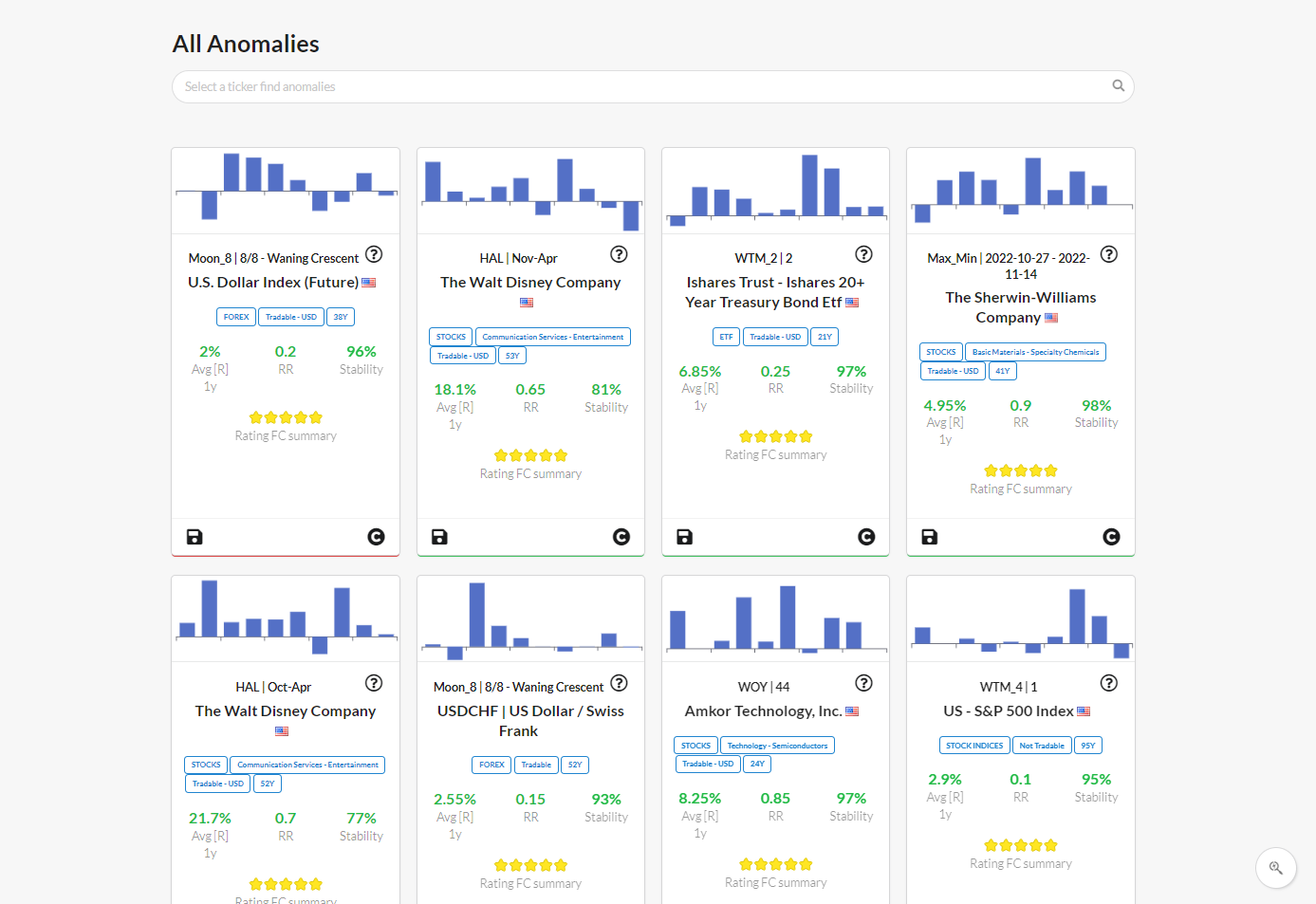 Market anomalies can be great opportunities for investors. Most market anomalies are psychologically driven, they should influence but not dictate a trading decision.
In ForecastCycles you can scan over 1,000,000 of potential Market Anomalies, and create your own Portfolio.