A 'Seasonal Anomaly', or 'Calendar Anomaly', can be defined as a recursive period of time in which returns of a financial assets are significantly different from the expected ones. They can be significantly higher or lower than expected, and can be exploited with long or short trading strategies.
Seasonal Anomalies in Literature
Seasonal Anomalies contradicts the Efficient Market Hypotesis (EMH). Since 1990, the theories of Behavioral Finance have been explaining the reasons for the presence of Anomalies.
A literature review of Seasonal Anomalies is available in this article
Seasonal Strategies available
The anomalous behavior of a financial market can be related to a calendar period, such as the 'Day of the week', the 'Month', the 'Holidays' etc.
The Seasonal Strategies, available in ForecastCycles platform are listed in this article, and the periods cited above ('Day of the week', the 'Month', the 'Holidays' ) are some of them.
Seasonal Anomalies pages
In ForecastCycles platform the research starts from the 'Seasonal Anomalies Ranking' with the Anomalies listed from the strongest. You can view the backtests, save Anomalies to your favorite, create your own Portfolios, and more.
The list of the website pages is available in this article.
Videos on YouTube
Seasonal Anomalies World presentations and tutorials are available on YouTube
---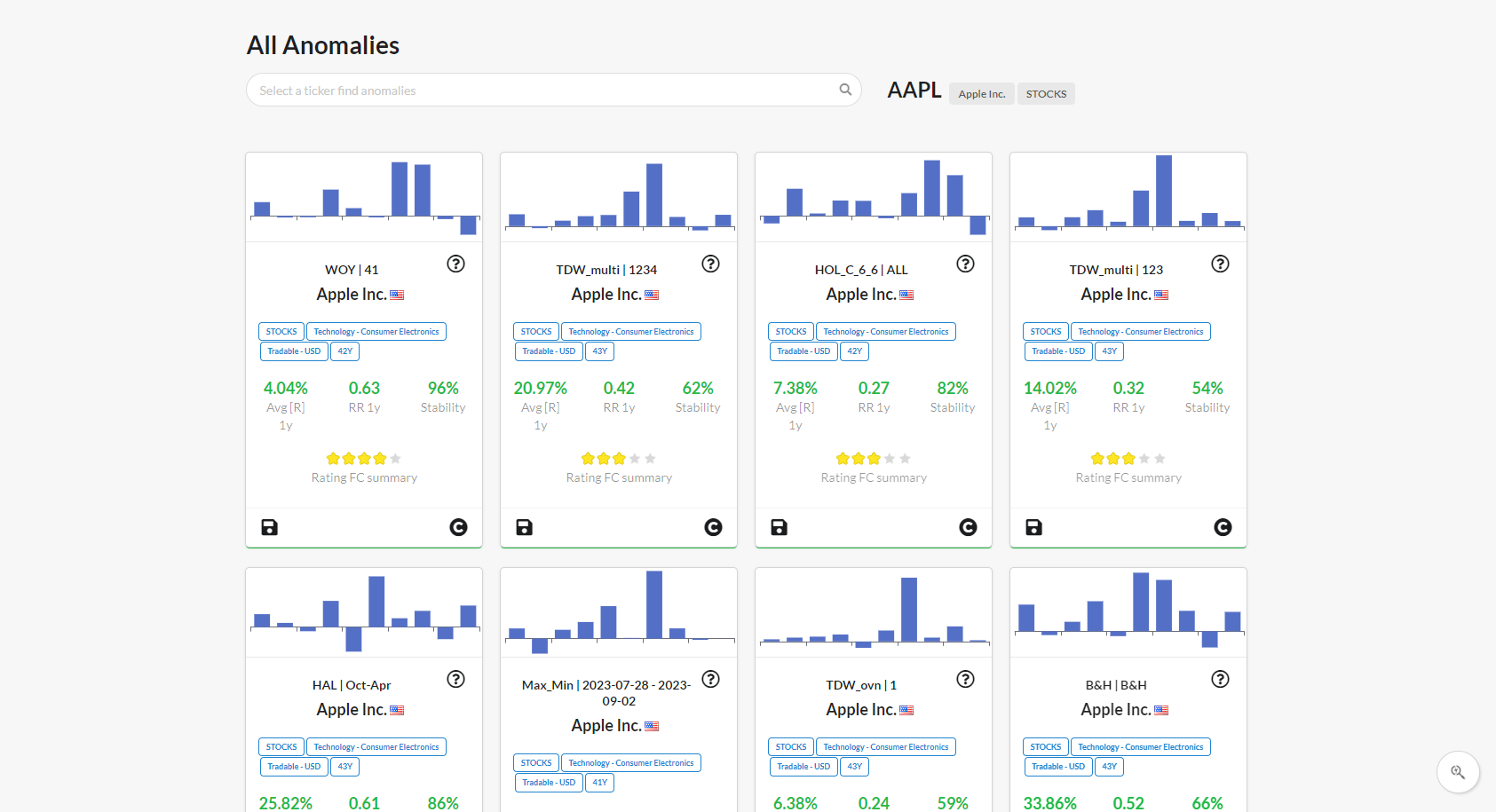 It is possible to explore the platform for Free, and decide later whether to become a Premium member, to unlock full Seasonal Anomalies features, and more.